Watch an Iowa band perform on the back of a bike taxi
---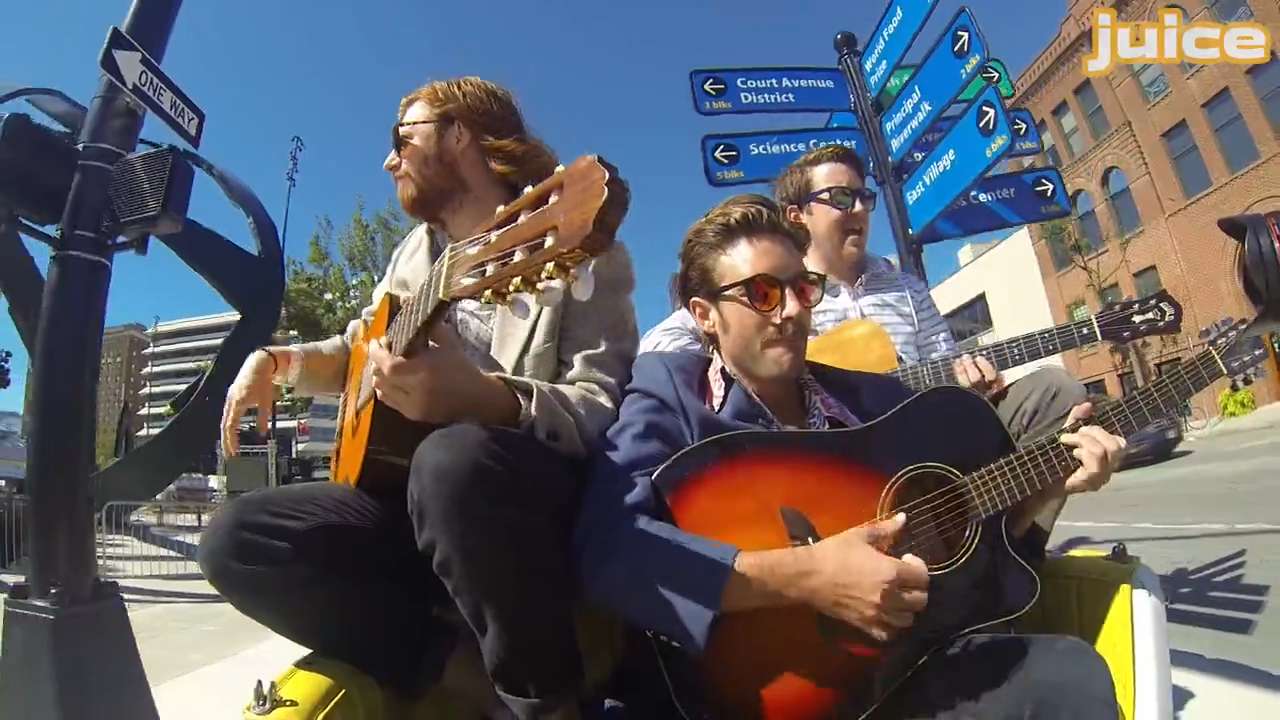 Side Sessions: On the go with Sires
Waterloo band Sires performs their song "Colorbook" on the streets of downtown Des Moines with the help of Des Bike Pedicab driver David Cornelison in the latest video in the Side Sessions music series.
Michael Zamora and Rodney White/The Register
The first September installment of the bi-monthly Juice Side Sessions put a band in the back of a bike taxi and took to the streets of downtown Des Moines. Really.
Teaming up with Iowa rock 'n' roll trio Sires and resident bike taxi company Des Bike Pedicab, the session features a sunshine-filled serenading from the band via the all-too-catchy track "Colorbook." The song comes off "Soul For Sale," the new record from Sires set to be released Oct. 21 on Des Moines' own Station One Records. And, for those cautiously curious, no musicians were harmed while performing on the bike taxi.
Those who fall for "Colorbook" and want to hear a full-band version can catch Sires gigging around the state in support of the new record, including a show at the Yacht Club in Iowa City on Sept. 23 and at The Octopus in Cedar Falls on Oct. 8. A fall Midwest tour is also on the books for the band.
"Soul For Sale," the debut album from the group formerly called Dylan Sires and the Neighbors, was produced by Brandon Darner, who's worked with acts such Imagine Dragons and Holy White Hounds.
Juice Side Sessions captures live takes of performances in all Iowa settings. Performances could take place on a rooftop, inside Principal Park or — like this one — on a bike taxi.
Keep up to date with sessions by subscribing to the Your Morning Juice newsletter, which drops information on things to do in Des Moines and beyond into your inbox every Tuesday and Thursday morning. Past Side Sessions can be found at dmjuice.com or on the Juice Facebook page.
More information on Sires can be found at station1records.com. Check back with dmjuice.com, follow Juice on Twitter and "Like" Juice on Facebook to get notified with the next Side Sessions drops.