Drake made it to Drake University after all
---
You could feel the excitement about Drake, the rapper, who said he would "pull up on" the Drake University campus when he was in town Tuesday for a concert in Des Moines.
Just as palpable was the resulting disappointment when he didn't show up for a visit.
But like Drake says in his song "Crew Love," "all it took was patience."
Drake made #BringDraketoDrake enthusiasts happy again when he sported a Bulldogs basketball jersey during his concert.
But the hip-hop superstar had one more surprise up the sleeve of his Drake University letterman jacket.
Early Wednesday morning, after he and Future rocked Wells Fargo Arena for more than two hours, the Canadian-born rapper stopped by the Drake campus long enough to get a photo that he posted on Instagram.
Four hours later (when most students were just starting to wake up in time for 8 a.m. class) that photo already had 280,000 likes.
But that's not all. He also ventured over to Greek Street and visited the Kappa Kappa Gamma and Kappa Alpha Theta sorority houses.
"Look, Kappa Alpha Theta. We out here, waitin' on you. We waitin' on you!"
Students probably slept through his visit, but don't worry, it sounds like he'll be back.
"I'm not doing a tour unless we're coming to Des Moines, Iowa, for two nights," he said during Tuesday night's concert. "Not one night, two nights."
Drake continues his "Summer Sixteen" tour with a performance in Chicago Wednesday.
More #BringDraketoDrake coverage: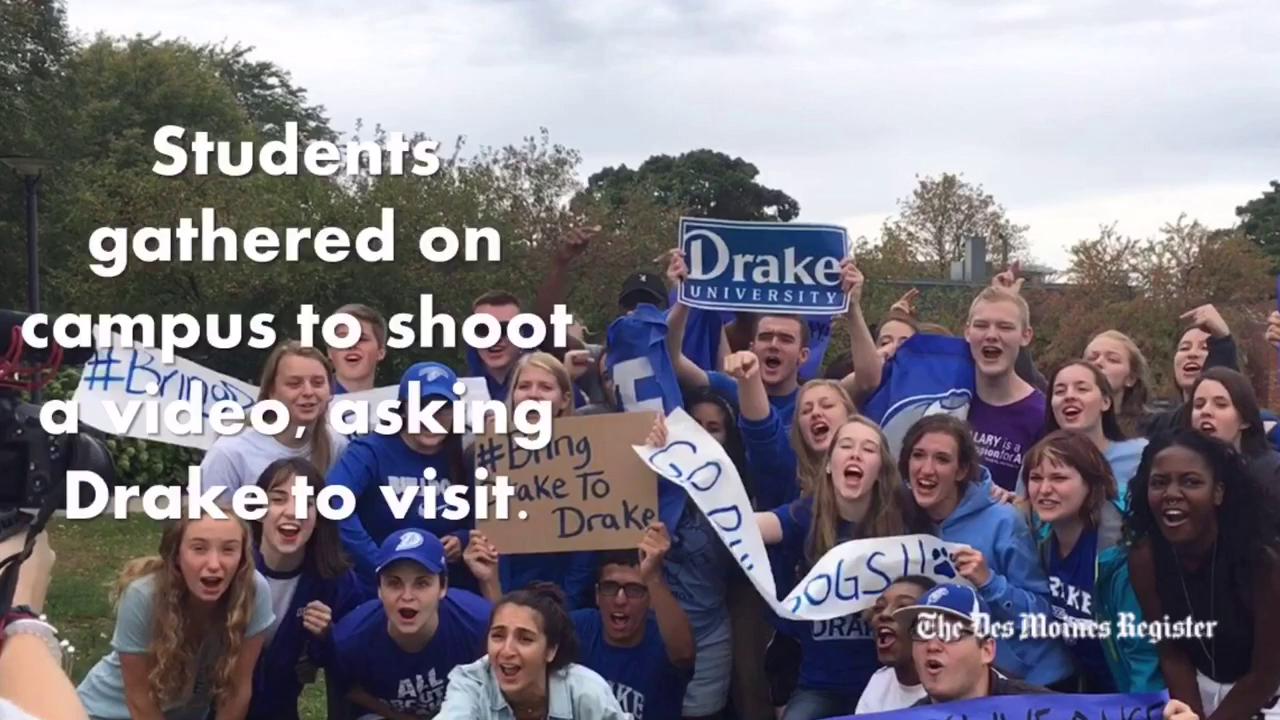 Drake University students want Drake the rapper to visit campus
Drake University students have been working since 2009 to get famed rapper Drake to visit campus. With the super star performing in Des Moines on Oct. 4, the visit couls finally happen.
Matthew Leimkuehler/The Register