Police software claims to predict crime before it happens
---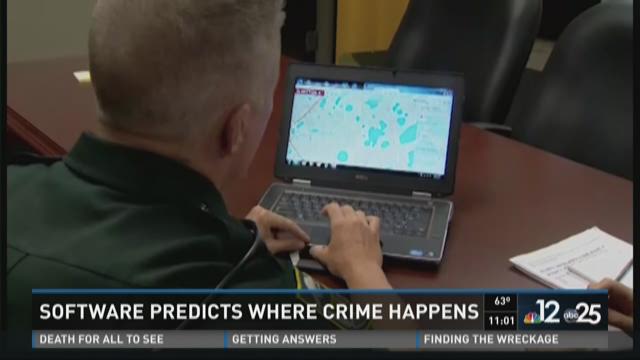 Software predicts where crime happens
Software predicts where crime happens
JACKSONVILLE, Fla — Some police cars across the country are turning into time machines using new software that allows police to predict where crimes could occur before they happen.
"It's really an emerging technology," said Jacksonville Sheriff Mike Williams.
The software highlights areas with red boxes where it predicts things like burglaries, break-ins and car thefts will occur.
"You have to have a very robust crime analysis unit and we do," Williams said. "We track all the crime in this community and obviously drive our enforcement efforts based on what we see in terms or trends or patterns."
The software uses all that data to calculate where it thinks the next crime will occur.
The idea works if police will be close to the scene or their presence might prevent the crime altogether.
"This allows us to use our resources and our time more effectively," said Captain Jeff Stonebreaker with the Orange County Sheriff's Office.
Deputies there are already using a popular version of the technology called PredPol.
It claims to predict crime within a 500 by 500 square foot area
"I can't police the entire sector but if I know where the problems are, I can get them out there in front of it," Stonebreaker said.
Orange County paid $125,000 for their system and are still measuring it's impact.
The Jacksonville Sheriff's Office says there are a number of brands they're looking into including the one used in Orange County.
Sheriff's offices in Clay and St. John 's County say they are already using a version of predictive policing software.
"We're looking for new ideas and when we find those new ideas we'll bring them here," Sheriff Williams said.