Iowa State's Hakeem Butler says his NFL Draft decision will have to wait a bit
---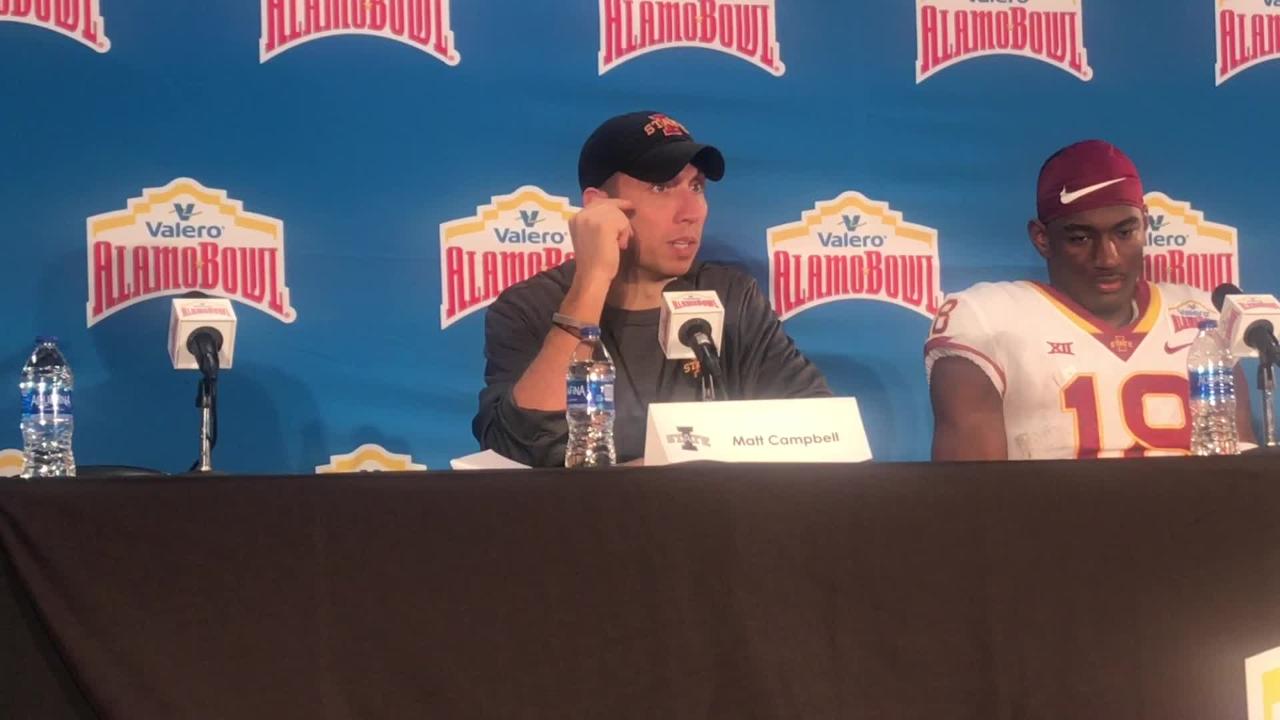 Matt Campbell on Iowa State's offensive line troubles
Matt Campbell talks about Iowa State's struggles with the offensive line
Tommy Birch, Des Moines Register
SAN ANTONIO — Iowa State standouts David Montgomery and Hakeem Butler need more time before they make their NFL plans known.
When asked after Iowa State's 28-26 loss against No. 13 Washington State on Friday in the Alamo Bowl, Butler said it was too soon to discuss whether he's returning for his final season or entering the 2019 NFL Draft.
"We just lost a game, so it's kind of hard to think about going anywhere," Butler said during the postgame press conference and after having a spectacular nine-catch, 192-yard game. "I'm just focused on what happened right now."
Montgomery, Iowa State's first to rush for 1,000 yards in consecutive seasons since Ennis Haywood in 2000 and 2001, rushed 26 times for 124 yards and a touchdown. He wasn't available to be interviewed after the game, but said a couple times during the week that he hadn't thought too much about his decision.